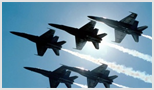 Protect your most critical business assets with affordable and versatile solutions for data, web, email, and physical security. Our team can help you create a comprehensive security solution to keep your network, your systems and your facility safe, secure and compliant.
From Threat Vulnerability Assessment and Early Warning Analysis to around-the-clock Network Monitoring and Maintenance services, we keep your systems safe, secure and optimized for maximum productivity.
We also offer security solutions for your facility, inside and out to protect your organization from theft and vandalism and assist with meeting reporting requirements.
Our comprehensive IT and Physical security solution includes:
24/7 Network Monitoring and Maintenance
Threat Vulnerability Assessment
Early-Warning Analysis
Intrusion Protection
Automated Log Data Collection
IP Video Surveillance
IT Forensics
IT Security
Motion sensors
Card Readers
Keypads
Alarm Systems
And more